BUILD ONLINE MARKETPLACES TO CONNECT SUPPLY & DEMAND IN YOUR NICHE MARKET.
#User Interface Design
#User Experience Design
#Automated Business System
BE A NICHE MARKET LEADER WITH YOUR ONLINE MARKETPLACE
Want to take e-Commerce further in your industry? Build an online marketplace to bring greater value and impact to your niche market. Be a marketplace operator like Alibaba or Airbnb to connect supply and demand in your playing field.
Key Activities Included in Online Marketplace Development Plans
With a minimum investment, you can own a scalable online marketplace that delivers multi-scale value to your niche industry and consumers
Custom-Made Based on Business Model
We determine the demands, needs and operations of your business model, and build an online marketplace platform equipped with user features and software carefully selected to materialize your business model.

User Interface Design
We study the preferences of early adopters and niche users to your business concept and create a user interface design adapted to online shopping and viewing convenience.

User Experience Design
We design and create a user interface tailored to suit the online shopping preferences and habits of marketplace users based off some of the most successful online marketplaces in the world.

Minimal Viable Product (MVP)
We create a minimal viable product-friendly online marketplace, which you can use to test landing pages and collect valuable market feedback about your (or your seller's) budding products and prototypes.

Secure Payment Gateway
We incorporate both domestic and international payment gateways into your online marketplace for fast, user-friendly and secure online transactions between buyers and sellers on your online platform.

User-Friendly Admin Panel For Webmaster
We set up a customizable administrator account for you to manage crucial operations for your online marketplace all from one admin panel accessible via your laptop or PC, anywhere and anytime.

Real Time Sales Report
We measure the performance of your online marketplace to bring you real-time reports on web visitors to your marketplace, the most frequently visited pages/products, buyer and seller progress reports and other sales data.

Auto Response Email Notification
We integrate auto-response email features into your marketplace platform to keep all users updated with pre-scheduled, autonomously-sent email notifications as quick responses to questions or sales and promotion reminders.

Consultation
The team of E-commerce consultants assigned to your online marketplace is available online or by phone to hear your inquiries and recommend informed suggestions for any concerns you may have.
OUR CUSTOMERS' SUCCESS STORIES
We believe our work speaks for itself. Browse our most recent projects below.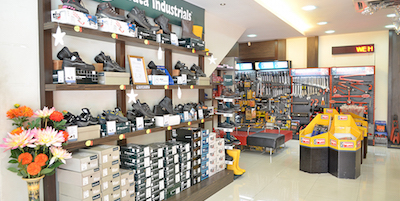 Tools Depot Sdn Bhd was established in 2003, offering a wide-range of maintenance, repair & operations (MRO) tools. WRO International was appointed as Tools Depot Group's technology partner to launch their MRO online marketplace targeting the Southeast Asia (SEA) market with 30,000+ SKUs in the marketplace. WRO International is also a digital sales driver for Tools Depot's marketplace; we are aiming to achieve a $1 million sales target for Tools Depot in 2016.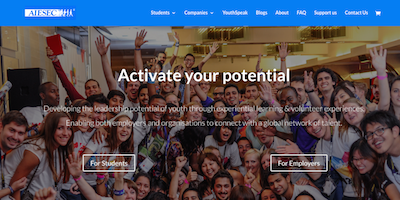 AIESEC is an international non-governmental, non-profit organization that provides young people with leadership development, cross-cultural global internship and volunteer exchange experiences across the globe. WRO International was appointed as Aiesec Malaysia's technology partner to launch their official website, integrated with programme-booking systems and other features to help AIESECers easily book programmes and events online.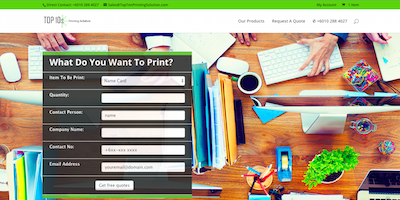 TopTenPrintingSolution.com is a SME-Friendly printing-services provider in Malaysia & Singapore. Their main services include Name Card Printing, Brochure/Flyer Printing, Poster Printing, Sticker Printing, Letterhead Printing, Banner Printing, and Bunting Printing. WRO International was appointed as the digital income partner of TopTenPrintingSolution.com to build their e-commerce store and manage all their digital marketing campaigns.
Customers Testimonials that Give Us Immense Pride
Our Dedication to Customer Satisfaction Is Reflected in Positive Reviews Customers Give!
I am one happy WRO client.
YourPartTime.com started WRO service with WRO International back around 16th August 2012.Our world ranking at that point of time is 1,284,660 internationally and 14,283 in Malaysia. Today, 6 months after I signed up with WRO,our web ranking has improved tremendously to 4,849 in Malaysia and 533,257 internationally. YourPartTime.com is getting about 2,500 unique visitors each day to our job portal which specialize on matching part-time and freelance placement. The number of clients which have advertisement have also been increased by 25%.
We are incredibly pleased with the Web Ranking Optimization which has been achieved for us. We couldn't have done it without them. If you are looking for an honest, credible, and results-driven web ranking optimization and WRO consulting company to ethically help you increase keyword ranking positions and truly deliver return on investment; I strongly recommend WRO International.I would strongly recommend WRO International to any business looking to grow and strengthen their online presence.
WORTH EVERY PENNY!!That is my 3 words. From now on I'm waiting to see huge traffic increases and bring in more business. We are excited about the long-term partnership we have established with WRO International.
Motorsport Media Sdn Bhd. is most proud to be associated with the WRO International company.
Thanks to the Web Ranking Optimization solution provided by WRO International, our site www.motorsportchannel.com has not only became one of the top sites in the country but the most consistently visited site in the world. We look forward to increasing our visits, pageviews, rankings and general exposure on the internet with WRO from here on in.
Since we started the program, www.motorsportchannel.com has upped daily visits from mere hundreds daily to few thousands on a daily basis, and Alexa ranking, too, has gone up exponentially.
In the country, we are on the verge of becoming the 2nd most popular Automotive/Motoraport portal, with Number One on the target list. Additionally, the Web Ranking Optimization solution has opened a window of opportunity for greater sales leads and business development ventures for our organization. Thanks WRO International & Keep Optimizing!
I started working with Web Ranking Optimization in April 2012 for my site www.religionstube.com which has a ranking on 9 million. in July the website had dropped its Alexa rank to the 500K range. I posted this website on Flippa and the site was sold within 4 days of listing and it for $2900. I had only owned this site for less than 6 months.
Our current partnership is on www.youfiverr.com i lauched this website in June 2012 and signed up with Web Ranking Optimization and the sites was under 1 million world rank within 2 months of launch. close to a later our site is PR3 and has an Alexa rank of 104K and should be under 100K within the next few days.
Partnering with Web Ranking Optimization helps a lot in that it brings a good reputation about your site. You can focus on other task to improve your site and Web Ranking Optimization will increase the ranking for you which help the site a lot.We have our alexa rank posted on our site and it helps with sales because our ranks gives people confidence that our site is genuine and can get them results.
I will continue to use Web Ranking Optimization because its the best service to bring a sites reputation up.
TRUSTED BY 1,800+ COMPANIES ACROSS THE GLOBE
Get An Instant Quote:
Simply fill out the 5 boxes below and we'll get your online marketplace development quote straight over! We'll also increase your Alexa ranking using our exclusive Blast and Boost package for FREE (worth USD$240).