Email Marketing Software's Features & Benefits
100% Satisfaction Guarantee | High Deliverability Rate | Free Version Updates
Email marketing can be an extremely effective way to reach out to new customers and increase your conversion rates. We offer several ways to take advantage of this simple and cost-effective method of marketing, with Email Marketing Software (EMS). Email Marketing Software is an all-in-one enterprise software that lets you segment unlimited contact lists, incorporate email surveys, measure recipient responses, and most importantly, deliver your emails straight to the customer's inbox, not as spam or junk mail.

Contacts List Management
Segment and categorize unlimited contacts lists accessible directly through your email account, letting you manage all contacts and conduct segmented marketing all from one place.

Contacts Integration
Grow your contact list quickly by importing or exporting contacts from Excel files or from newsletter subscribers on your corporate website; constantly monitor and update your contacts lists.

Email Campaigns
Create your own email campaigns within hours by choosing from customizable, professional pre-designed templates and test out which emails perform better.

Auto-Responders
Turn leads into loyal customers using auto-responders to keep customers engaged in on-going dialogue and to remind customers of promotions, all in automated efficiency.

Real Time Statistics
Measure the recipient responses for different emails to determine which emails attain a higher conversion rate, which campaigns are more effective, and which contacts lists are growing.

Email Scheduling
Save time and effort by scheduling pre-written emails to be sent out at pre-set times to specific contacts lists.

Surveys
Distribute unlimited, customizable surveys, collect responses and tabulate them to get essential business data, all from one email account.

Customer Service Support
Our team of marketing and IT experts is ready to assist you with installation and customer service via Skype, phone or email.
Generate More Qualified Sales Leads To Get 3X More Results
Total Business-To-Business (B2B) Leads To-Date: 320,545
Every day we aggregate thousands list of sales leads from over 60 business directory sites for thousands of email marketing software subscribers. Not only that, but at WRO International, we invest our resources to ensure our B2B leads are continuously updated. Get access to millions of potential new business customers and build your email campaigns quickly with Email Marketing Software (EMS).
TRUSTED BY 1,800+ COMPANIES ACROSS THE GLOBE
OUR CUSTOMERS' SUCCESS STORIES
We believe our work speaks for itself. Browse our most recent projects below.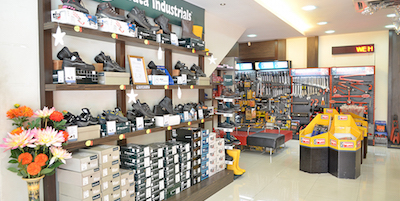 Tools Depot Sdn Bhd was established in 2003, offering a wide-range of maintenance, repair & operations (MRO) tools. WRO International was appointed as Tools Depot Group's technology partner to launch their MRO online marketplace targeting the Southeast Asia (SEA) market with 30,000+ SKUs in the marketplace. WRO International is also a digital sales driver for Tools Depot's marketplace; we are aiming to achieve a $1 million sales target for Tools Depot in 2016.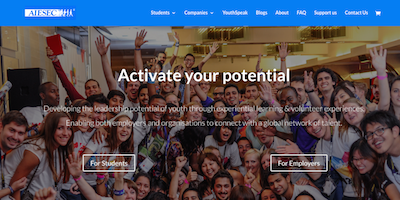 AIESEC is an international non-governmental, non-profit organization that provides young people with leadership development, cross-cultural global internship and volunteer exchange experiences across the globe. WRO International was appointed as Aiesec Malaysia's technology partner to launch their official website, integrated with programme-booking systems and other features to help AIESECers easily book programmes and events online.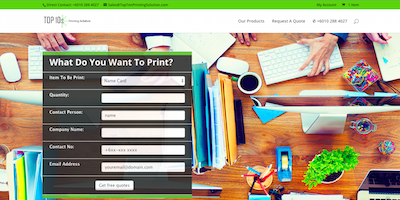 TopTenPrintingSolution.com is a SME-Friendly printing-services provider in Malaysia & Singapore. Their main services include Name Card Printing, Brochure/Flyer Printing, Poster Printing, Sticker Printing, Letterhead Printing, Banner Printing, and Bunting Printing. WRO International was appointed as the digital income partner of TopTenPrintingSolution.com to build their e-commerce store and manage all their digital marketing campaigns.
Customers Testimonials that Give Us Immense Pride
Our Dedication to Customer Satisfaction Is Reflected in Positive Reviews Customers Give!
WRO's web development service is professional, willing to listen to customer requests, and customers also have the chance to participate in and give comments on certain designs.
On behalf of Light House Learning Group, we would like to share outmost satisfaction with the service provided by WRO international Sdn. Bhd. They took great care towards understanding our company objective and how we are able to present it online. WRO did more then just create an awesome website, but also educated us on how we can make use of the online platform towards improving our business as an SME and a Social Enterprise. The service provided by WRO goes beyond our expectation, and we are happy to recommend WRO international Sdn. Bhd. to SME business owner.
Daniel Dea and team at WRO International have impressed me with their patience and dedication in ensuring our website has the best chance to succeed as a business. Thank you very much.
Get An Instant Quote:
Simply fill out the 5 boxes below and we'll get your email marketing software quote straight over! We'll also create your website for FREE (including domain name). Limited time offer.